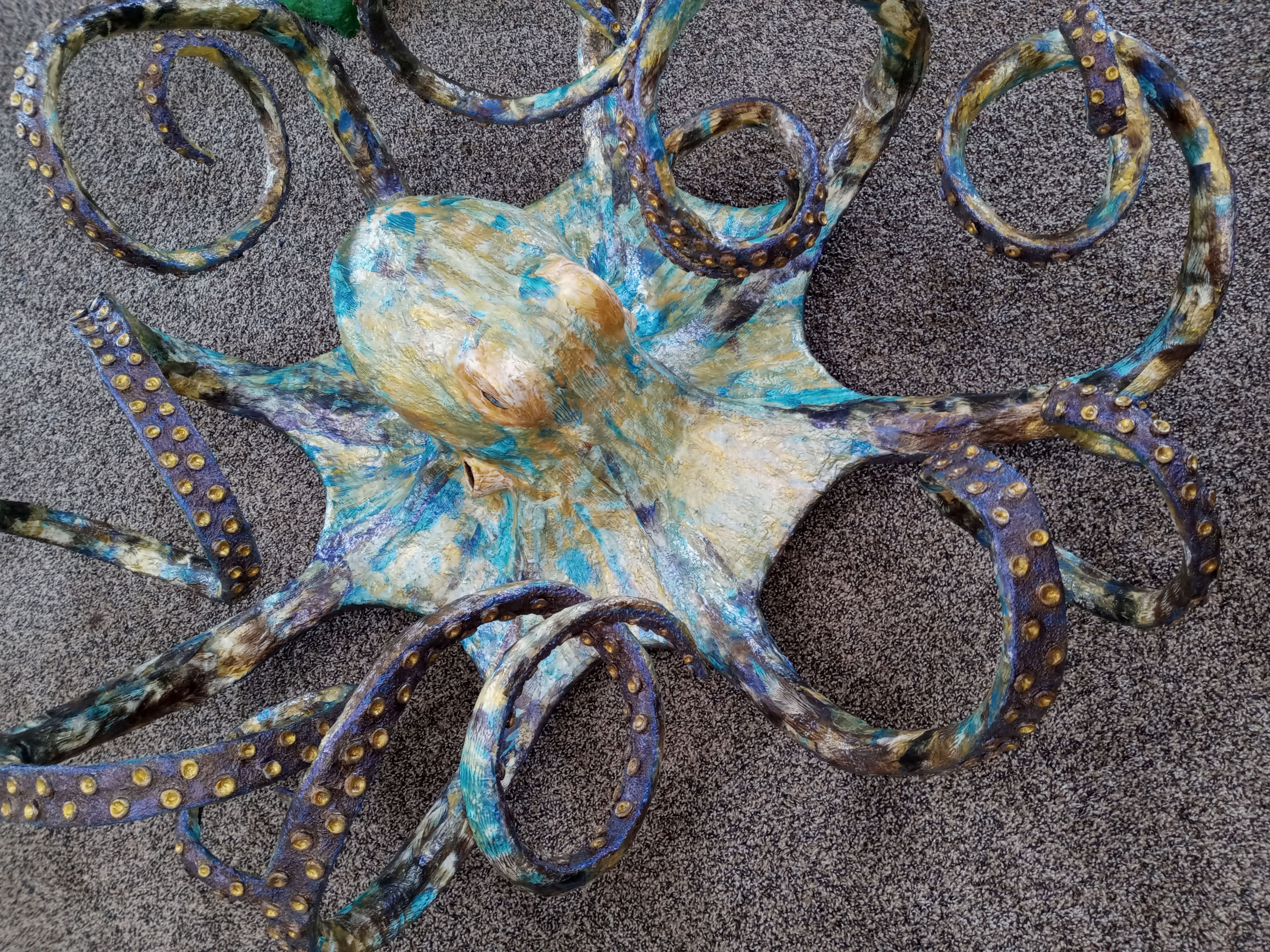 Orpheus kept me sane through summer and fall, when my worklife was often overwhelming. Just 30 minutes in the evening working on some of the 1200 suckers or placing colors (top colors were made entirely of cut and placed acrylic paint skins made separately), while listening to good music (hence his name "Orpheus") was an important part of my day and helped rejuvenate body, mind, and soul.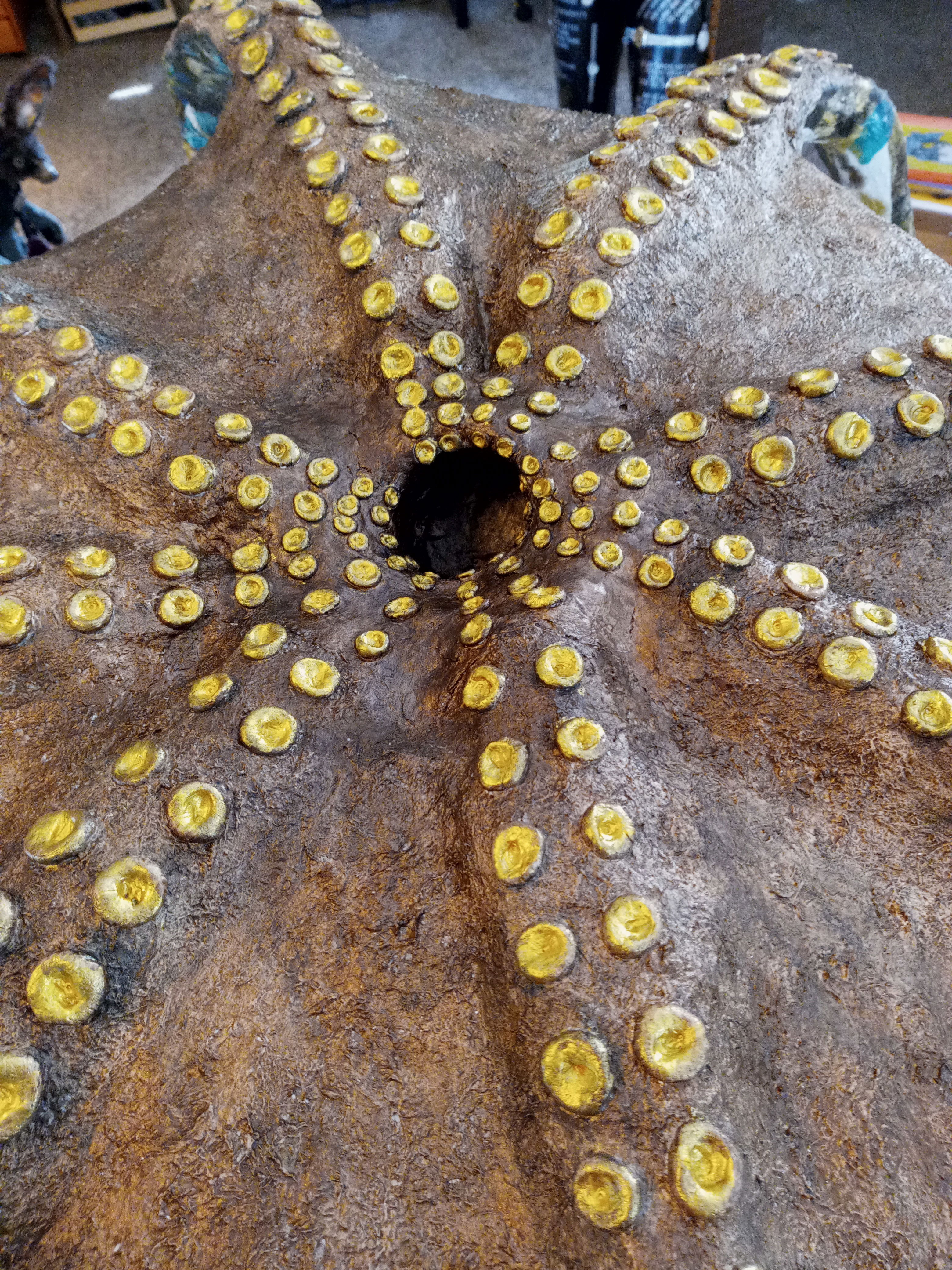 The beginning steps shaping and stabilizing the legs was ridiculous to behold, for sure. Thank goodness there were no visitors to the studio right now with COVID! They'd have thought I was out of my mind.
Sometimes I wondered the same thing....Lol
Scroll down to see what I mean...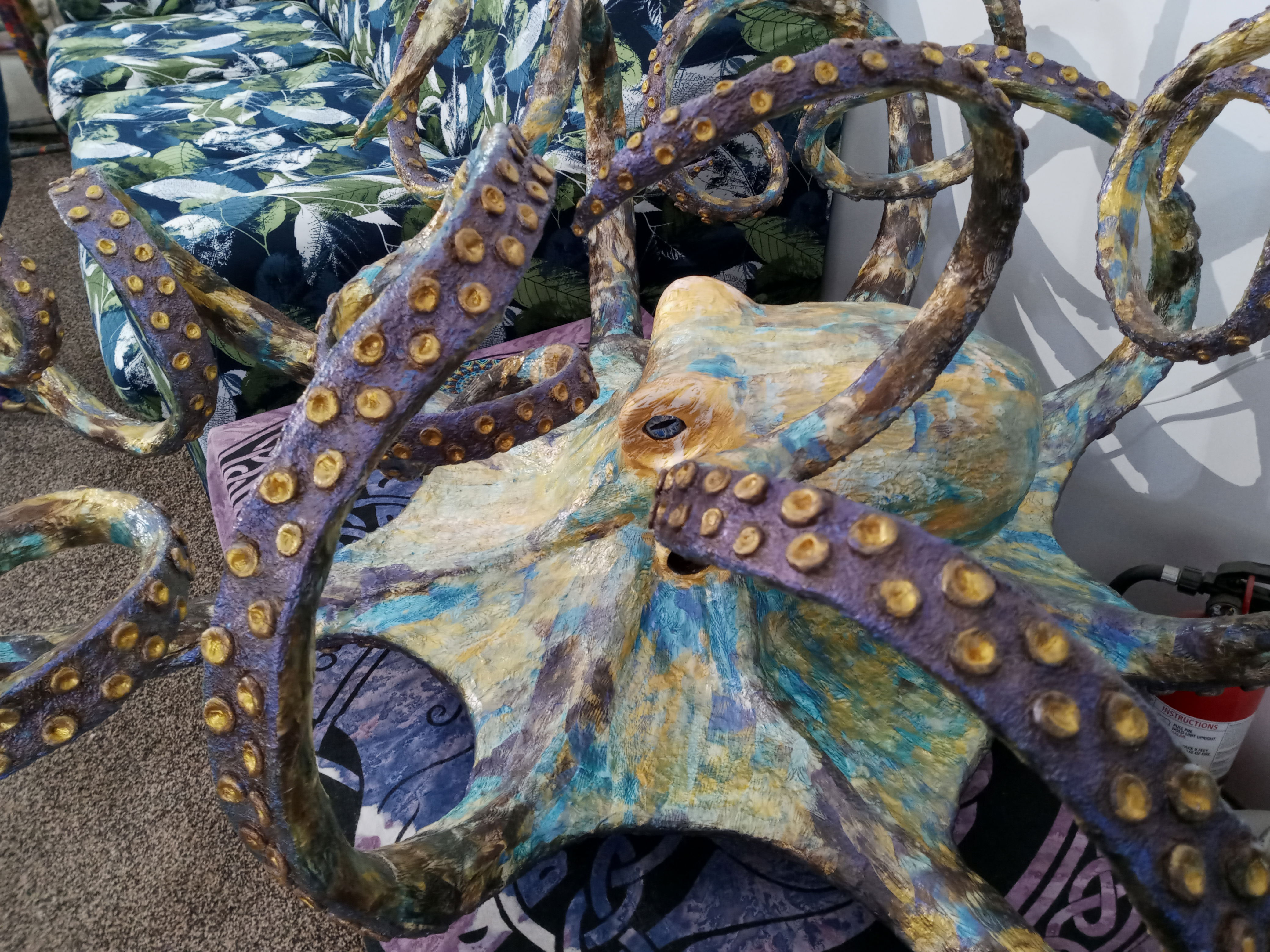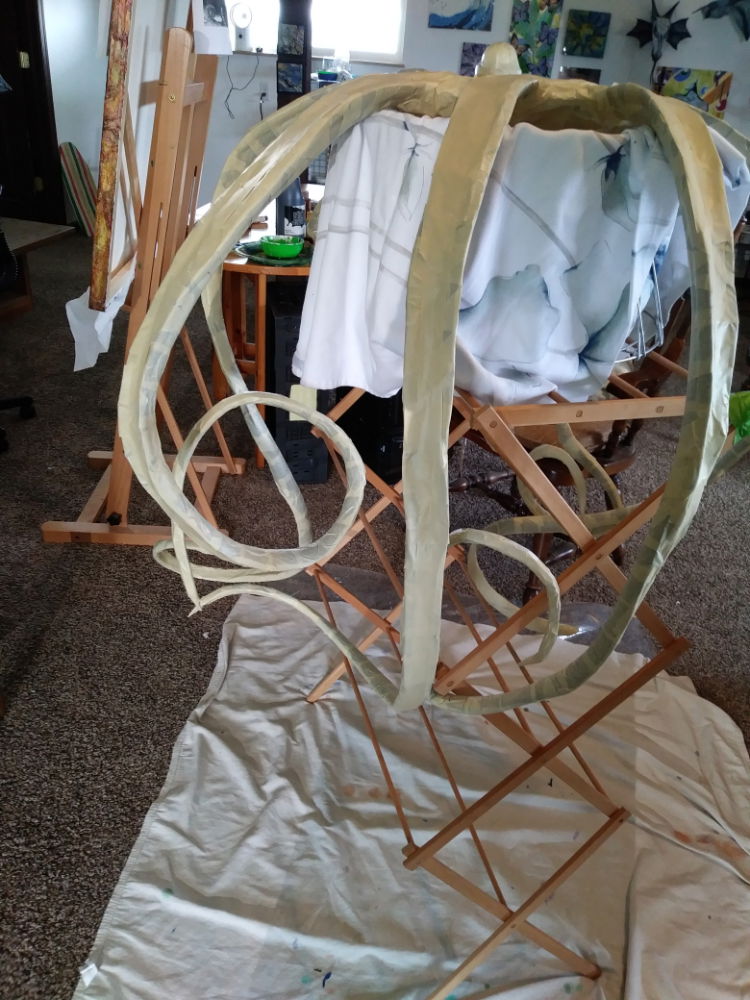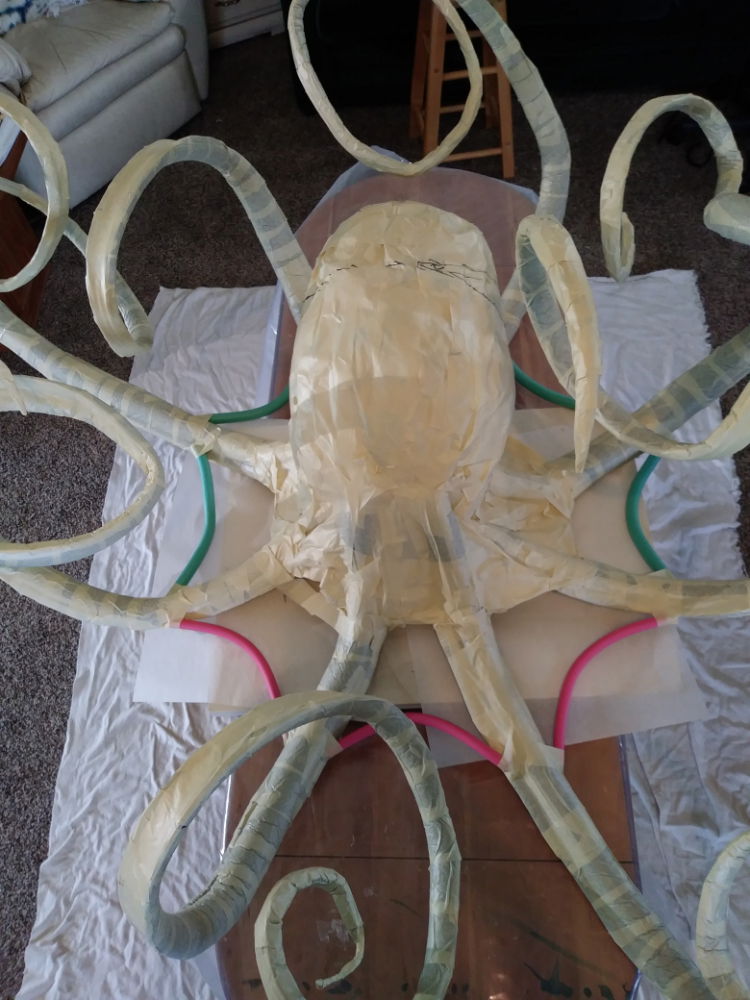 Do you agree?
Craziness!
Whomever created these magnificent creatures I think had a sense of humor.