I knew I was drawn more to "goo" and mixed media than painting, but it took a few years to finally figure that out. Now I'm totally hooked (oh, what to do with all the canvases I have now??)
Anyway, this was the second of what I'm (only half-jokingly) calling my "Covid Critter Series". Making critters has helped keep my head on straight during this weird time full of uncertainty and extra work, and I'm ever so glad I discovered "making" rather than "painting" in time to take advantage of it!
This guy was modeled actually after the pelican painting I had made a couple years previously (pictured below). I did NOT anticipate covering him/her with "bling", but who knows - you gotta just go with the flow. Critters can speak to you as much as characters do for writers, so you just have to follow their lead rather than your own!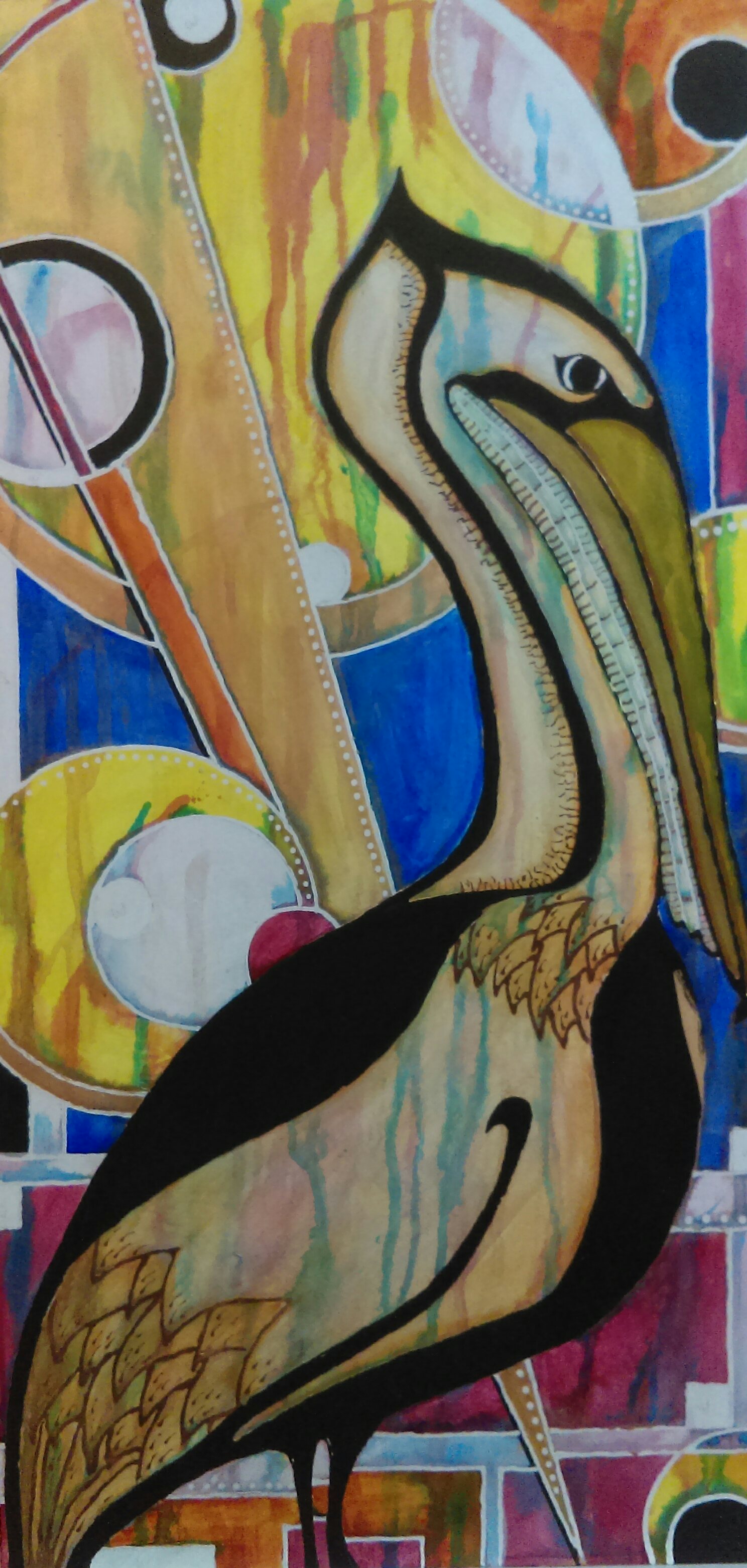 The challenge here (besides it being only my second 'critter' in this series) was figuring out the balance! A trip to my "storage room" full of various mixed media supplies sourced mostly from second-hand stores revealed a REALLY heavy trivet kind of thing made of uber-heavy tiles and wood. Yay - the base!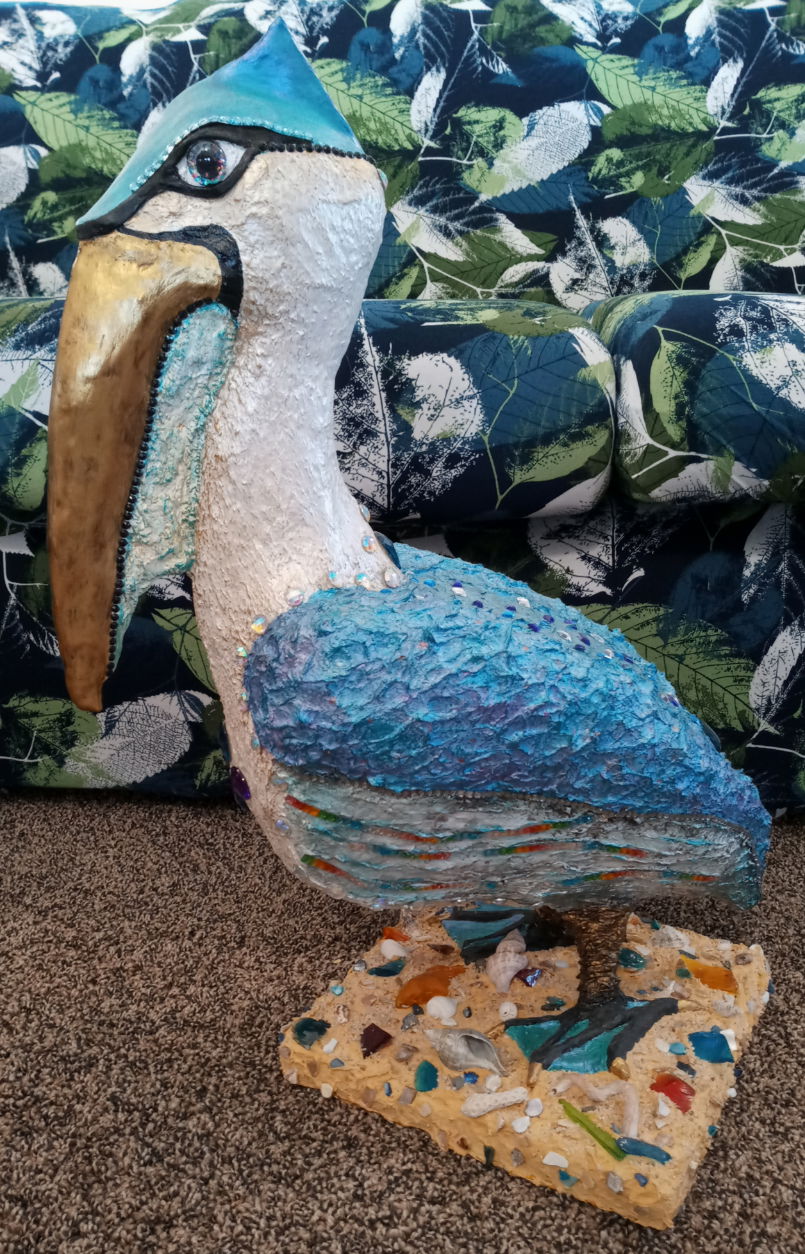 Ingredients: cardboard, crumpled pattern tissue and newspaper, handmade paper clay, joint compound, heavy-duty wire, acrylic paint, lots of various bling from my stash of stuff, sand & shells from trips to the beach (prior to Covid era!), glass bits, and the aforementioned base.
Ummmm.....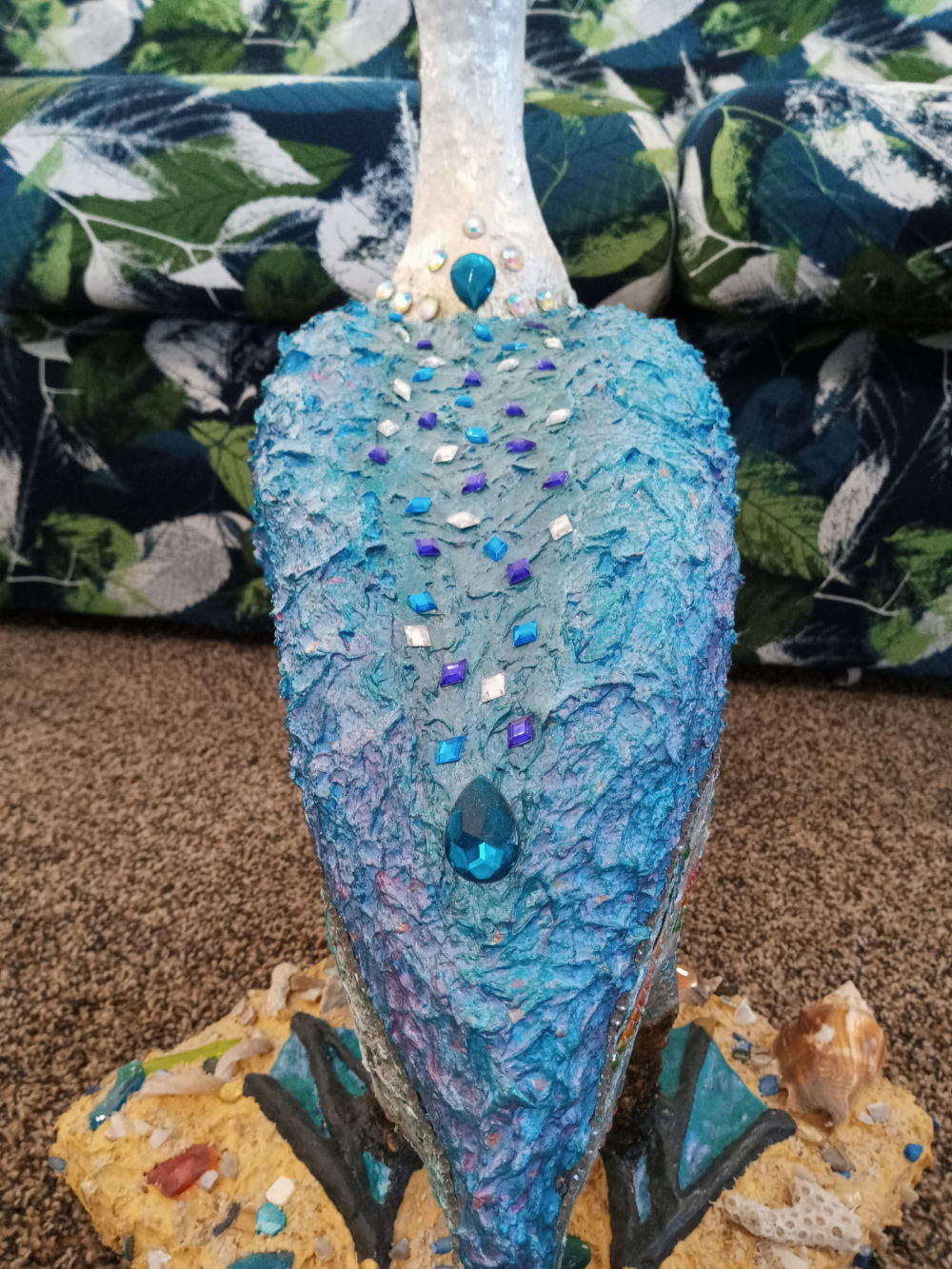 "The End"
:-)