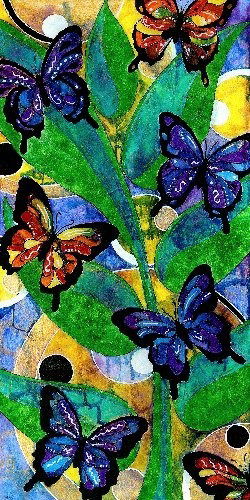 Thank you for your interest in adding a piece to your collection.
Paintings and mixed media pieces are available as originals or prints, unless otherwise noted in the gallery pages.
Original one-of-a-kind sculptures are available, unless otherwise noted.
If you're interested in any of these works, please
contact me
.
Prints, home decor, tees and more
(via Fine Art America)
7 Works available currently: "Butterflies", "Wheat", "Peace", "Pelican", "Cattails", "Dragonflies", and "Textures of Living"
Other means of purchasing online are forthcoming for these and other pieces.